Ahh…autumn…
Cooler weather
Pumpkin spice
Back to school
Scary stories around a bonfire
And for some, Halloween
Suppose you are like my daughter; you like your horror full of thrills, chills, unknowns, and afraid to go outside by yourself at night.  Looking to get your own fill of chills and thrills?  Check out these titles…oh, and be sure to look under the bed and behind the closet door…
It's been almost a year since Makani Young came to live with her grandmother in landlocked Nebraska, and she is still adjusting to her new life.  And still haunted by her past in Hawaii.
Then, one by one, the students of her small-town high school begin to die in a series of gruesome murders, each with increasing and grotesque flair.  As the terror grows closer and the hunt intensifies for the killer, Makani will be forced to confront her own dark secrets.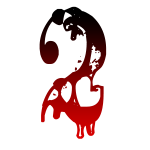 A Midsummers Night's Scream by R.L. Stine
It was a horror movie that turned into real horror – three young actors lost their lives while the camera rolled. Production stopped, and people claimed that the movie was cursed.
Sixty years later, new actors are venturing onto the haunted set. In a desperate attempt to revive their failing studio, Claire's dad has green-lit a remake of Mayhem Manor – and Claire and her friends are dying to be involved!
At first, Claire laughs at Jake's talk of ghosts and curses. He's been too busy crushing on her best friend Delia to notice that she's practically been throwing herself at him. What does he know? And anyway, this is her big chance to be a star!
When shooting starts, though, the set is plagued by a series of horrible accidents – could history be repeating itself?
This title is no longer available through Missouri Evergreen, please try using our Inter-Library Loan service to place this book on hold.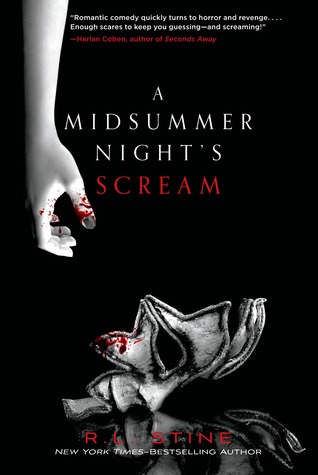 The monster in Conor's backyard is not the one he's been expecting – the one from the nightmare he's had every night since his mother started her treatments. This monster is ancient. And wild. And it wants something from Conor. Something terrible and dangerous. It wants the truth.
For Ivy Jensen, it's the eyes of a killer that haunt her nights. For Parker Bradley, it's bloodthirsty sea serpents that slither in his dreams.
And for seven essay contestants, it's their worst nightmares that win them an exclusive, behind-the-scenes look at director Justin Blake's latest, confidential project. Ivy doesn't like scary movies, but she's ready to face her real-world fears. Parker's sympathetic words and perfect smile keep her spirits up…at least for now.
Not everyone is so charming, though. Horror-film fanatic Garth Vader wants to stir up trouble. It's bad enough he has to stay in the middle of nowhere with this group – the girl who locks herself in her room; the know-it-all roommate; "Mister Sensitive"; and the one who's too cheery for her own good. Someone has to make things interesting.
Except, things are already a little weird. The hostess is a serial-killer look-alike, the dream-stealing Nightmare Elf is lurking about, and the seventh member of the group is missing.
Lucy Acosta's mother died when she was three. Growing up in a Victorian mansion in the middle of the woods with her cold, distant father, she explored the estate's dark hallways with her cousin, Margaret. They're inseparable – a family.
When her aunt Penelope, the only mother she's ever known, tragically disappears while walking in the woods surrounding their estate, Lucy finds herself devastated and alone. Margaret has been spending a lot of time in the attic. She claims she can hear her dead mother's voice whispering from the walls. Emotionally shut out by her father, Lucy watches helplessly as her cousin's sanity slowly unravels. But when she hears voices herself, Lucy finds herself confronting an ancient and deadly legacy that has marked the women in her family for generations.
Ten teens. Three days. One killer.
It was supposed to be the weekend of their lives – an exclusive house party on Henry Island. Best friends Meg and Minnie are looking forward to two days of boys and fun-filled luxury. But what starts as fun turns twisted after discovering a DVD with a sinister message: Vengeance is mine. And things only get worse from there.
With a storm raging outside, the teens are cut off from the outside world…so when a mysterious killer begins picking them off one by one, there's no escape. As the deaths become more violent and the teens turn on one another, can Meg find the killer before more people die? Or is the killer closer to her than she could ever imagine?
When she was a child, Cassidy Pratt accidentally started a fire that killed her neighbor. At least, that's what she's been told. She can't remember anything from that day. She's pretty sure she didn't mean to do it. She's a victim too. But her town's bullies, particularly the cruel and beautiful Melody Davenport, have never let her live it down. In Melody's eyes, Cassidy is a murderer and always will be.
And then Melody goes missing, and Cassidy thinks she may have information about what happened. She knows she should go to the cops, but…she recently joked about how much she'd like to get rid of Melody. She even planned out the perfect way to do it. And then she gets a chilling text from an unknown number: "I'm so glad we're in this together."
Now it's up to Cassidy to figure out what's really going on before the truth behind Melody's disappearance sets the whole town ablaze.
When Silla and Nori arrive at their aunt's home, it's immediately clear that the "blood manor " is cursed. The creaking of the house and the stillness of the woods surrounding them would be enough of a sign, but there are secrets too – the questions that Silla can't ignore: Who is the beautiful boy that's appeared from the woods? Who is the man that her little sister sees, but no one else? And why does it seem that, ever since they arrived, the trees have been creeping closer?
Ichabod Crane is a schoolteacher who lives in Sleepy Hollow, a Dutch enclave on the Hudson River. A suggestible man, Crane, believes the ghost stories and tales he has heard and read. He is particularly impressed with the tale of a spectral headless horseman said to haunt the area. Crane courts Katrina Van Tassel, mostly because she is the daughter of a rich farmer and is expected to receive a large inheritance. Abraham Van Brunt (a.k.a. Brom Bones) is Crane's jealous rival, a local favorite, and a rash horseman who often plays tricks on the schoolmaster. Late one night, as Ichabod Crane rides home from a party at Katrina's home, he is suddenly frightened by a ghostlike headless horseman. The ghost pursues him and hurls at him a round object that he takes to be a head but is later revealed to have been a pumpkin. What becomes of Crane?
At the very southern tip of South America looms an isolated finishing school. Legend has it that the land will curse those who settle there. But for Mavi –  a bold Buenos Sires native fleeing the military regime that took her mother – it offers an escape to a new life as a young teacher to Argentina's elite girls.
Mavi tries to embrace the strangeness of the imposing house- despite warnings not to roam at night, threats from an enigmatic young man, and rumors of mysterious Others. But one of Mavi's ten students is missing. When students and teachers alike begin to behave as if possessed, the forces haunting this unholy cliff will no longer be ignored…and one of these spirits holds a secret that could unravel Mavi's existence.
During a business visit to Count Dracula's castle in Transylvania, a young English solicitor finds himself at the center of a series of horrifying incidents. Jonathan Harker is attacked by three phantom women, observes the Count's transformation from human to bat form, and discovers puncture wounds on his own neck that seem to have been made by teeth. Harker returns home upon his escape from Dracula's grim fortress, by a friend's strange malady – involving sleepwalking, inexplicable blood loss, and mysterious throat wounds – initiates a frantic vampire hunt.
When a woman's body is found in a Portland park, suspicion falls on an awkward kid who lives only a few blocks away, a teen who collects knives, loves first-person shooter video games, and obsessively doodles violent scenes in his school notebooks. Nick Walker goes from being a member of Portland's Search and Rescue team to the prime suspect in a murder; his very interest in SAR is seen as proof of his fascination with violence. How is this even possible? And can Alexis and Ruby find a way to help clear Nick's name before it is too late?
There's something special about eight-year-old Rhoda Penmark. With her carefully plaited hair and her sweet cotton dresses, she's the very picture of old-fashioned innocence. But when their neighborhood suffers a series of terrible accidents, her mother begins to wonder: Why do bad things seem to happen when little Rhoda is around?