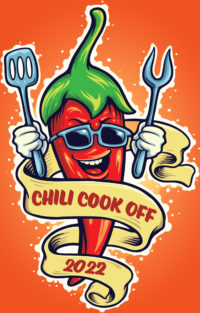 Chili Cook Off 2022
Is your chili the best? Put it to the test at the Camden County Library District Chili Cook-Off held at the Camdenton Library on Saturday, February 26, 2022.
Entrants can come into the Library to fill out an entry form, email Karen at karenc@172.16.0.5, or call (573) 346 – 5954. On the day of the cook-off, entrants can drop their chili off between 9 a.m. – 10 a.m.
Attendees, the tasting begins at 11 a.m. and will run through 2 p.m., and you get to be the judge!
The winner will receive a $25 gift card, the Bean Trophy, and bragging rights!
The Library will provide drinks and crackers. If you would like to have any other fixings to dress up your chili, you are welcome to bring them with you.