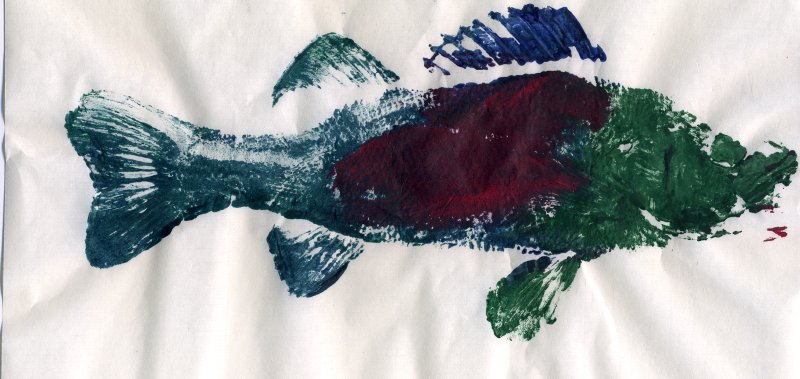 Gyotaku Printing
Join us at the Camdenton Library for another exciting program with Leslie Mott from the University of Missouri Extension office. Leslie will be showing us how to do gyotaku printing.
What is gyotaku printing?
It is the art of making a fish print by covering its body in ink, or in our case paint, and placing paper over it. You then rub your hand over the paper-covered fish to transfer the paint to the paper. (Similar to a rubber stamp, but in reverse). Fine details, like eyes, are added by hand.
Parents' don't worry; we won't be using real fish for this art project.