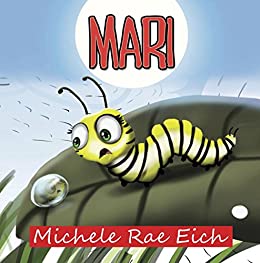 Meet Michele Eich – Local Author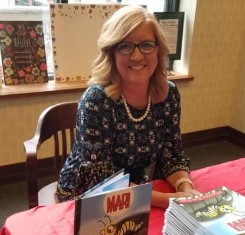 Meet Ms. Michelle Eich, local author, at the Stoutland school on Wednesday, June 1, as she reads her book, "Mari," and discusses how we can bully-proof our lives.
We are all born to dream, and "Mari" is the story of a little caterpillar who faced a bully and followed her dreams.
Michele Rae Eich has been a teacher for over 25 years. Since she was in 3rd grade, Michele knew she wanted to be a teacher someday. Even though she loved being with students in the classroom, Michele had a dream to write a book. That dream came true when she published her first children's book called "Mari." She travels to schools and libraries to talk about the little caterpillar who stood up to a bully to follow her dream.
Michele Eich lives at the Lake of the Ozarks with her husband, Lynn, and their spoiled golden retriever, Sunshine. When she is not reading, writing, or speaking, Michele loves to go on traveling adventures or pontoon rides with her husband. To learn more or connect with her, please visit www.MaritheBook.com.