Why are we asking if you've met Libby?
OverDrive has decided to retire its legacy OverDrive (legacy app). Beginning February 2022, the legacy app will be removed from the Apple App Store, Google Play, and Microsoft Store.  
During this transition, and even after the app has been removed from the app stores, you may continue to do so if you are currently using the legacy app. OverDrive will continue to provide help and support resources for the legacy app.
When will the legacy app officially retire?
By the end of 2022, OverDrive's goal is to have most of the legacy app users migrated to Libby.
As we get more information from OverDrive about their plans and timing for officially retiring the legacy app, we will provide plenty of notice to ensure a smooth transition.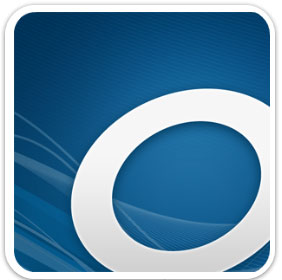 What makes Libby different from the legacy app?
Easy onboarding for new users
A unified bookshelf for all holds and loans
Support for multiple library cards
Direct user support from OverDrive
A best-in-class ebook reader that supports comics, magazines, and read-along
Push notifications for ready holds, new magazines, and more
Same look and fee on both Android and iOS devices
Ability to export notes and highlights
Tags to track favorite reads, wish lists, and more
Compatibility with Apple CarPlay (Note: Android Auto is supported in both apps)
Sonos speaker integration
Support for "Extras," including streaming video services, educational courses, and more.
Is Libby accessible?
There are many accessible features and functionalities in Libby today, including:
Text resizing based on device settings
Support for inverted colors based on device settings
Support for dark mode on iOS and Android
Increased contrast throughout the app
Support for multiple font options in ebooks
Keyboard shortcuts in the ebook reader and audiobook player
Screen reader support
See Libby in action:

 
Can users still use the library's OverDrive website?
Yes, users can still browse, borrow, and enjoy titles from our library's OverDrive website.