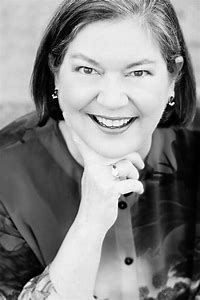 Spend an afternoon with New York Times best seller author Nancy Allen at the Camdenton Library. Nancy will be here on Saturday, July 9, from 1 pm to 2 pm. Enjoy a presentation about her and her work, a reading from her new book, Renegade, Q & A, and a book signing. 
We will have limited quantities of her books, Renegade and The Jailhouse Lawyer, available for purchase. No admission will be charged for this event.
#1 New York Times bestselling author Nancy Allen practiced law for fifteen years as Assistant Missouri Attorney General and Assistant Prosecutor in her native Ozarks, trying over thirty jury cases. She served on the faculty of Missouri State University for fifteen years, teaching law classes. 
She is the author of the Ozarks Mystery series starring prosecutor Elsie Arnold. With James Patterson, Nancy is co-author of New York Times Bestsellers Juror #3 (2018) and The Jailhouse Lawyer (2021). Nancy is currently working with Patterson on their fourth novel. In March of  2022, Grand Central Publishing released the first book in her new Anonymous Justice series, entitled Renegade. To learn more about Nancy and her books, please visit her at https://www.nancyallenbooks.com/.