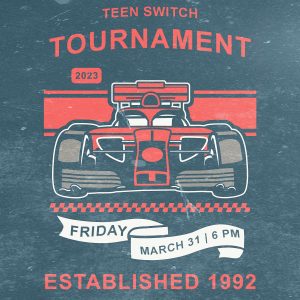 Teens, ages 12 to 18, are invited to join us at the Camdenton Library after the library closes on Friday, March 31, at 6 pm for an exciting evening battling 24 other participants for road supremacy. The following rules will apply to the tournament:
25 participants
Pre-registration is required (PDF Form)
3 Place Finishers (1st, 2nd, & 3rd)
Double Elimination – until the bracket will not allow for it
Must use the Library's game console and controllers
We will race 100cc engines
Computer vehicles will be allowed in the first two rounds but not in the finals.
Library Rules of Conduct
Stay within the public areas of the Library
NO drinking from the fountain in the main part of the library
NO hitting, kicking, biting, pushing, or shoving; if you can't do it at school, you can't do it here.
NO pushing on the shelving units.
Follow the instructions from the library staff
Participants must display good sportsmanship at all times.
Light refreshments will be served in the lobby.