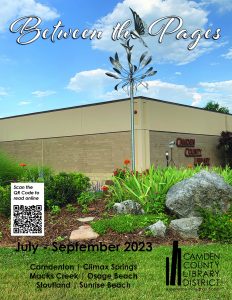 Thank you for viewing the latest issue of Between the Pages newsletter; for more information, visit ccld.us.  To get updates on the go, be sure to like us on Facebook, follow us on Twitter @libatthelake, or subscribe to our e-Newsletter.
You will find information on our programs, contests, and games on our newsletter pages.
In the July – September 2023 issue of the newsletter, you will find the following information:
Programs for Children and Teens
Programs for Adults
Summer Reading Challenge Performances
And more!