6 Early Literacy Skills to Practice at Home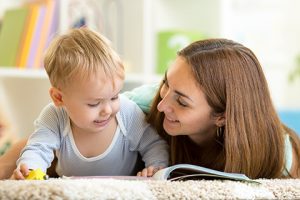 As parents we are our children's first teachers.  And our homes are where our children will get their first experiences with books and reading.  Does this sound a little overwhelming?  Don't worry we are here to help.
1,000 Books Before Kindergarten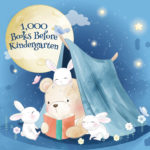 1,000 Books Before Kindergarten encourages parents to read to their children frequently.  Studies have shown that children who are read to from an early age are given a head start. Reading together prepares them for school, develops a love reading, and builds the foundation for skills that they will need when they learn to read on their own.
Missouri Building Block Winners from 2014-Present
From the Penguin Random House Publishers comes Brightly an engaging format for picture book read-alouds for growing readers.
More than 200 animated read-alouds (Pre-K to 6th grade) from a trusted online hub for literacy and reading.  This site also features many lessons plans, activities, and printable materials.
A collection of popular stories published by Scholastic that are brought to life through animation (similar to TumbleBooks Library).  Extensive collections available in Spanish and Mandarin, too.
The SAG-AFTRA Foundation's award-winning children's literacy website, Storyline Online. Videos feature celebrated actors, (e.g., Chris Pine, James Earl Jones, Betty White, etc.), reading children's books.  
Printables and Downloadable Activity Sheets
There are a myriad of resources produced by Candlewick press that include favorite characters like Stink and Mercy Watson.  Click on "Activity Sheets and Reproducibles" for these printables.
Find coloring pages themed around bilingual Nick Jr. characters, with words in English and Spanish.
Fun printables based on picture books published by Harper Collins. They also include some great storytime tips!
Get printable worksheets, at-home lesson plans, craft ideas, and activities.
Find resources, printables, and activities themed around PBS kids' shows.  Choose "Play" to look for different types of printables and activities.
Penguin offers many different writing and drawing activities, puzzles, games, and more based on picture books, nonfiction books, and chapter books that they publish.
An online hub for literacy and reading.  This website features many lesson plans, activities, and printable materials.  To search for specific books and paired activities, click on "Find a Book." You can also search by grade level and material type.
Resources, downloadable activities, booklists, and more!  Click on "Activities and Printables" to find printable learn-at-home activities.
get coloring pages and activities themed around the characters from Sesame Street.
Visit Doreen Cronin's site to download worksheets and activities based on her books.
Visit Jan Brett's website to download letter tracing sheets, play games, print coloring pages, and so much more!
Learners worldwide can draw, doodle, and explore new ways of writing by visiting Mo's studio virtually.  Plus, check out the special playlist of songs created especially for you by Mo Willems and Yo-Yo Ma.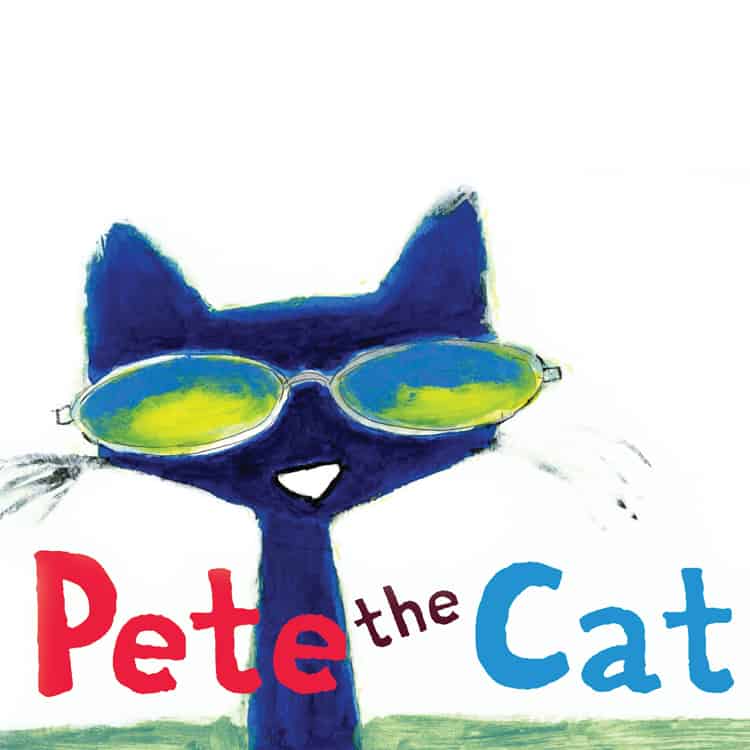 Pete the Cat's website is jam packed with coloring, crafts, fill in the blank, games, and more! Check it out today! 
Resources, activities, and reading tips for parents focused on building skills and developing a love of reading.  Features include downloadable Reading Adventure Packs with activities parents and children can do together.
This app is a simplified version of Scratch and is designed for coders between the ages 5-7.  The app can be downloaded to any iOS or Android device.  Guides and activity ideas can be found on the Scratch Jr. website under the Learn and Teach pages.
Super Simple Songs is a collection of original kid songs and classic nursery rhymes made simple for young learners.  Combining captivating animation and puppetry with delightful music that kids love to sing along with.
Too Small to Fail, an initiative of the Clinton Foundation, is leading a public awareness and action campaign to promote the importance of early brain and language development. It empowers parents with tools to talk, read, and sing with their young children from birth.