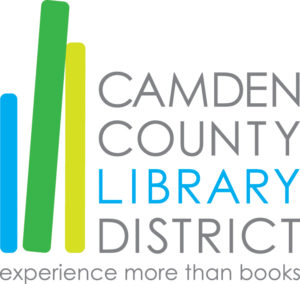 Camden County Library District Job Opening
Lake of the Ozarks Missouri
Position: Director
Website: https://ccld.us/about-us
Location: 89 Rodeo Rd., Camdenton, MO 65020
Central Missouri has something for everyone. Camden County possesses Lake of the Ozarks natural beauty, with rural living, agricultural communities, and metropolises remaining reasonably accessible. Camden County's industry, retail, tourism, and retirement community continue to grow. The four area high schools' ACT scores are consistently competitive with state, and national averages. The area has two technical career centers, a four year liberal arts college extension campus, and a satellite community college. The region provides outstanding quality of life combined with low cost of living. Comprehensive local health care services are provided by a state designated Level III trauma facility.
More: https://loredc.com/lake-community/    https://camdentonchamber.com/things-to-do
The CCLD seeks a director who will efficiently, and safely serve a population of 42,745 with approximately 32 employees, and the latest annual budget of approximately 1.9m.
Job Description: https://ccld.us/wp-content/uploads/2023/09/Library-Director.pdf
The ideal candidate will possess a master's degree in library science, a bachelor's degree with a business or finance minor (as a plus), and at least five years of professional experience working in a public library. Equivalency of education and experience will be considered. Experience should include proven success with supervision of staff through effective interpersonal collaboration and problem solving skills. The candidate must also possess a broad knowledge of library principles and practices, library technologies, and advances.
Compensation is commensurate with qualifications. Comprehensive benefits are also available.
To apply successfully, send a meaningful cover letter and resume via email to CCLD Board of Trustees President Vicky Simbro, vicky.simbro1975@gmail.com, and Vicki Granneman, vickig@ccld.us. Submit all inquiries to both emails.
Accepting Resumes beginning October 2, 2023 until position filled.