Nurture Your Child's Love of Reading
Do you have a school-age child who is struggling when it comes to an interest in reading?  The following are suggestions you can use to help your child overcome the struggle by renewing, encouraging, and nurturing your child's love of reading. Be sure to check out the links below that feature book lists chosen by kids, author interviews, themed book lists, and more.
Listen to Your Child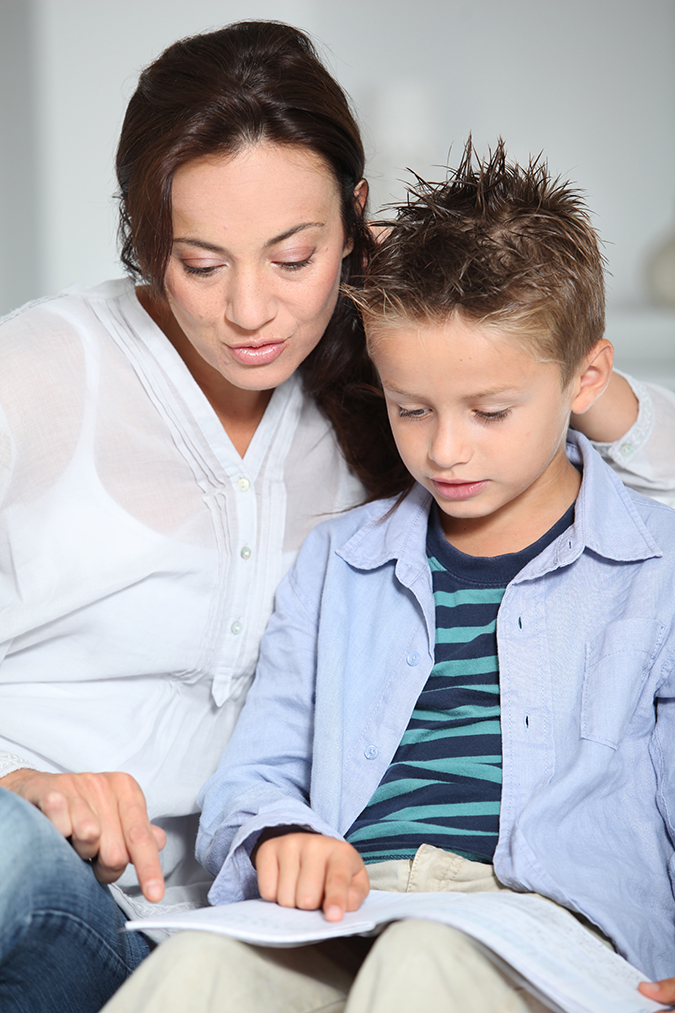 When your child brings home books, either from school or the library, have them sit down with you and have them read to you.  If you notice that they are having difficulty (making mistakes or sounding choppy), have them re-read the problematic parts again.  Or read it aloud to them, and once you are done reading it, have them read it back to you.  It has been shown that repeated oral reading makes students better readers, even when it is practiced at home.
Nurture a Love of Writing
While having a variety of reading materials on hand is essential, it is also important to keep paper, pens, pencils, and crayons available.  By writing notes to your child and encouraging them to write back promotes your child to develop their writing skills. Would you like to know what milestones your child should be reaching with their reading and writing?  The following article by Jules Csillag, entitled Reading and Writing Milestones: How (and When) Children Develop, can help answer some of those questions.
Ask Questions
As your child is reading, ask questions that invite them to retell the story or relate information to you.  Some questions you might use to get the conversation started include asking who the story is about, what is happening, or how something works.  Remember, reading is more than sounding out words; it is also about remembering events and ideas. 
Make Reading a Regular Activity in Your Home
It is crucial to build and maintain a regular reading routine for our children, not only when they are young but as they grow; it is beneficial, too.  When my kiddos were young, part of their nightly routine included baths, p.j.s, and books.  My children loved hearing me read and would often request ten or more titles to be read as we settled in for bed.  This may not be easy for you to do, but the idea is to make reading an enjoyable pastime for everyone.
Let Them Choose What They Want to Read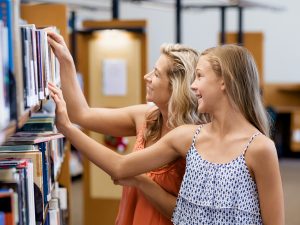 When it comes to drawing your child's interest in reading, let them choose what they want to read.  Our goal is to get them to read and enjoy what they are reading.  Also, we can add a variety of reading materials for them to choose from. These can include audiobooks, graphic novels, ebooks, magazines, or nonfiction titles.
Some may find that they enjoy reading books in a series and may benefit from choosing the first book in several series to see what may spark their interest.  My son, who is in his middle teens, still enjoys reading Diary of a Wimpy Kid and gets the newest book each year at Christmas.  He's also an avid reader of any significant events that happened in history and will read all he can on a subject and delights in quizzing the rest of us on the facts.  When a child finds a topic they can sink into, it is impressive to see how much they retain, learn, and enjoy reading.
Reading Lists
Children's Choices Reading List – International Literacy Association (ILA) and Children's Book Council
Themed Booklists from Reading Rockets
Nonfiction for Kids – Reading Rockets
Author Interviews – Reading Rockets
How to Get and Keep Boys Reading – Reading Rockets panel discussion with Jack Gantos, Jeff Kinney, Jon Scieszka, and others
And don't forget to check out our online resources for books and magazines.